Engineering Manager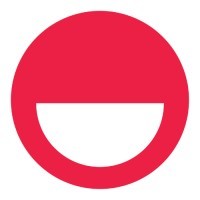 Shef
Software Engineering, Other Engineering
Remote
Posted on Friday, March 17, 2023
WHAT WE DO
At
Shef
, we are building a homemade food marketplace. We believe in providing the shefs in our community (refugees, immigrants, stay-at-home parents, retirees and out-of-work restaurant chefs) the opportunity to make a meaningful income by doing what they love! We also believe that every person should have access to a wholesome, home-cooked meal at an affordable price. Building a community devoted to economic empowerment and cultural inclusivity -- that's why we started Shef.
We are committed to reimagining home cooking around the country to empower everyone to make meaningful incomes by feeding their neighbor and have raised over $100m from investors including Andreessen Horowitz, Y Combinator, Craft Ventures, and M13, as well as founders and executives from Instacart, TaskRabbit, StubHub, AngelList, Lyft, Airbnb, and Yelp. We have a ton of exciting work ahead of us and are excited to have you join us!
We would also love for you to give Shef a try yourself! Just CLICK HERE for $15 off your first order! We can't wait to hear what you think!
ROLE
We are looking for an experienced Engineering Manager lead our growth team which is is responsible for exciting projects on both our shef and consumer platforms. You'll be working with a talented team of 7 software engineers, as well as Product and Design partners. As an Engineering Manager, you will play a crucial role in setting the standards for our team's success as we continue to scale as well as be responsible for mentoring and growing our team, and be key player in executing on our company's mission.
At Shef, we're deeply invested in progress, empowerment and learning. We are excited to bring in a new engineering manager who shares those values and will help to develop the growth team. If you're passionate about changing way people interact with the food food system and providing access to healthy, affordable, and authentic food - then this role is perfect for you!