Senior Frontend Engineer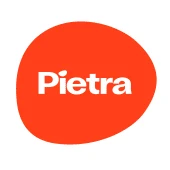 Pietra
Software Engineering
New York, NY, USA
Posted on Tuesday, September 26, 2023
Pietra is a platform for Creators of all sizes who have an idea for a product or lifestyle brand and need a place to start. The step-by-step platform allows Creators to connect with some of the world's top manufacturers, set up warehousing and fulfillment, and start selling their products online.
Our mission is to put the power back into the hands of the Creator by providing them the tools to create a physical product line in the most simple way, without the obstacles most brand builders face. Pietra aims to lower the barriers of entry for those seeking to delve into entrepreneurship and offer shoppers a dynamic marketplace to explore up-and-coming brands. We are currently growing at an unprecedented pace (30x in the past year alone!) and developing exciting products using cutting-edge technology, like generative AI.
As a Frontend Developer at Pietra, you will work closely with Product Managers, UX Designers, and the rest of the Eng team to ship high-quality features at an accelerated pace. You will share ownership of the Frontend domains: from the tools Creators use to launch their businesses, to the tools manufacturers use to work with Creators, to the first-party shopping marketplace that showcases Creator brands, to the internal tools used by the Pietra team that stitches this all together.
We are a small but mighty Engineering Team at Pietra, collaborating in person in our Soho office in NYC. We strive to embody a product-minded and experimentative mindset, building and launching features every week. If you enjoy a challenging and fast-paced environment where you get to have full ownership of your projects, you will enjoy working as an Engineer at Pietra.
We welcome all candidates to apply who want to stop feeling like a small cog in a big wheel in their current roles, and who strive to have an immediate and sizable impact on the business – an experience we guarantee you will have here.
Ideal candidates are engineers with 4+ years of experience who can strike the right balance between writing high-quality code and shipping features quickly. We encourage you to apply if you are opinionated about UI & design and passionate about building functional and beautiful products.
What you'll be doing:
Owning critical new features and infrastructure end to end
Producing consistent high-quality code across projects
Identifying and fixing bugs and maintain the reliability of current systems
Reviewing code and design developed by other engineers and providing feedback to ensure best practices
Sharing your passion for building and supporting great products and positively impacting our engineering culture
What you'll bring to Pietra:
4+ years of total software development experience as a frontend or full-stack developer
Experience building with web development programming languages such as Javascript, Typescript, HTML, and CSS
Bachelor's Degree
Nice to haves:
Experience working with web application development frameworks such as Nodejs, React, Next, Vue, or similar Experience or knowledge of Python and SQL
Experience building and shipping features end-to-end (frontend and backend) in partnership with Product Managers and UX Designers