Senior Software Engineer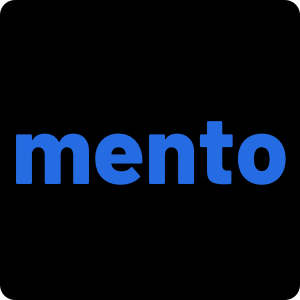 Mento
Software Engineering
Remote
Posted on Wednesday, February 15, 2023
About Mento
Mento is a career technology company. We're on a mission to provide people access to the best career advice in the world, and empower them to take action on it. In a world where jobs and careers are rapidly changing, we're equipping people to build and maintain meaningful careers that actually work for them. We are on a mission to make caring for ourselves in our work and our careers not only essential but celebrated through coaching, community, and a digital platform.
We strive to create a fun, conscientious, collaborative, and supportive work environment, and are looking for several team members to join us! We are a remote-first company based in the US and Europe with $8M raised from leading VCs and angel investors


About The Role
Mento is looking for a full-stack Senior Software Engineer to join our product team. You will be responsible for developing delightful product features and robust infrastructure to support our Members and Coaches. You'll have the opportunity to have a huge impact by working in a deeply collaborative mission-driven environment, shape the direction of the product, and help the future vision of Mento.


What You'll Do
Own and build new features end-to-end:

You will own projects through the complete development cycle. From developing servers and databases to integrating APIs to expand our platform's capabilities, to final UI implementation, you'll have the opportunity to take end-to-end ownership and responsibility across the full development lifecycle.

Work closely with the engineering, product, and design team:

Help make technology and design decisions, participate in stand-ups, reviews, and retros, and help contribute to our product culture that focuses on simple, intuitive, high-impact experiences.

Build from 0 to 1:

You'll have the opportunity to both scale and automate existing services while also bringing new innovations to life. This is a unique opportunity to help join a team where you'll be able to both build rapidly, and also contribute to product strategy and development!
What You Have
5+ years of relevant work experience in developing high-quality consumer or enterprise software products.

Experience with React and/or other major JS frameworks

Knowledge on RESTful applications and SPAs

Strong skills in frontend development (TailwindCSS and Typescript is a plus)

Backend experience in PostgreSQL (general DB knowledge and NextJS is also a plus)

Ability to work independently or in a team and comfortable owning entire projects or large areas of the code base.

Strong communicator and able to articulate technical problems, constraints, and timelines clearly.

Enjoy working in a collaborative environment, often partnering with design and product

Experience in a fast-paced, high-growth environment (e.g. early-stage startups, new business units) is a plus.
Why Work with Us?
We are a company dedicated to empowering professionals to live meaningful careers. That starts with our culture at Mento.

You're very excited about being part of a team crafting novel ways for people, teams, and companies to unlock their performance, growth, and how we all work together.

We work hard to foster a workplace built around trust, respect, collaboration, and having fun. We believe that feeling comfortable and safe at work is critical to creativity and productivity. Work-life balance should be your right, not your reward. As long as you are getting your work done and being accountable to your teammates, we don't care when, where, or how you work.

We are a highly collaborative work-environment where every team member plays a critical role in building our products, shaping our culture, connecting with users, and more. This is a unique opportunity to join an early-stage team on a mission to empower people to have more control over their jobs and their careers.

We strongly believe that diversity of experience, perspectives, and background will lead to a better environment for our employees and a better product for our users. If you're passionate about helping more people access meaningful work, we want to hear from you.




Other Benefits And Perks Include
We care deeply about ensuring we not only work well, but that we live well, too. Our benefits are designed to foster growth, flexibility, and autonomy.
✈️ Fully Remote - ability to work from anywhere
💰 Competitive salary and equity
🏥 Medical, dental, vision, and a 401k plan
🌴 Unlimited vacation (We actually mean this! it's important to keep yourself fresh)
💻 $2000 toward a Macbook and $500 home office stipend
🌴 Generous parental leave
👥 Access to your own Mento Coach!
🚀 Lots of opportunities for growth