Growth Marketing Lead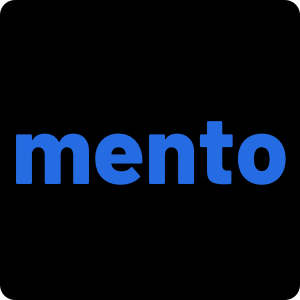 Mento
Marketing & Communications, Sales & Business Development
Remote
Posted on Thursday, January 5, 2023
Growth Marketing Lead
Mento is a career growth platform on a mission that makes it easy for people to feel and perform their best at work -- and life.
Mento is founded by a diverse team that brings together experience from the world's top tech companies and start-ups (Google, YouTube, Apple, DoorDash, Chime, MongoDB, Compass, Tally, etc!). We're backed by leading VCs (Slow Ventures, M13, Twelve Below, and NextGen).
About The Role
We're looking for a full-time growth marketer to help grow our career coaching and growth platform.
You'll spearhead our continued expansion to help millions of people build happier, healthier careers. You'll be responsible for driving growth and revenue. This is a unique opportunity to build and grow a product, platform, and community that genuinely makes a meaningful difference in the lives and careers of our members, coaches, and partners.
The ideal candidate has a proven track record of succeeding on high-performing VC-backed startup teams, and innovating and scaling B2B platforms and/or marketplaces. You'll be the first marketing hire, reporting into Jamie (one of our co-founders/co-ceos) and working alongside our incredible leadership team. We're looking for a teammate who is curious, creative, kind, and brilliant; who enjoys collaborating with others just as much as they do delivering great work independently; and who will challenge and delight at every turn.
Key Responsibilities:
Build a Growth Engine:

Build out the structure and lead rapid experimentation and iteration to drive growth alongside our sales and member success collaborators.

Take Ownership Over the Full Customer Marketing Cycle

: From driving inbound leads to retention and loyalty, help us craft the ideal customer journey that can help people get the most out of Mento, coaching, and our platform, and feel surprised and delighted on every step of the journey.

Set and Achieve Ambitious Growth Targets

and strike a balance between longer-term strategic brand building initiatives, efforts to drive product adoption, mid-term lead generation and nurturing, and immediate quick wins to achieve growth & ROI targets.

Be a Strategic Thought Partner and Leader on path from 0-1:

This role provides a unique opportunity for leadership and partnership with the founding team. We are highly collaborative, and you will be the leading voice in driving marketing.

Embrace Being a Marketing Generalist:

As the sole marketer, you'll own email, social, content, podcasts, and PR and will have the opportunity to work with product, community, coaching, member success, among others, to help everyone get the most of Mento.
Who We're Looking For
You're passionate about career growth and wellness
You're excited about helping people build careers that truly work for them and improving how people work and grow within companies.
You're to build from the ground up
You have +5 years of experience growing an early stage tech startup, driving revenue, building marketing programs from scratch, and driving product market fit.

You thrive in a fast-paced, scrappy, ambiguous start-up environment.

You are excited to collaborate and receive feedback. You believe that great work is produced with others: you are not afraid to have your voice heard or your mind changed.
You're an excellent at driving growth and revenue
You have strong experience across growth marketing (demand generation), Loyalty/Retention, marketing funnels, user journey analysis, A/B testing, and managing tactics across the full customer funnel from acquisition to retention. You must have in-depth knowledge and expertise in CRM, partner, and content marketing.

You have extensive experience in B2B marketing, and ideally have grown membership on a B2B platform, marketplace, and/or subscription service. You know how to analyze data, A/B test to drive inbound leads and lift conversion rates.

You're an excellent communicator and copywriter.

You can flex creative and analytical muscles. You can flex across product and content marketing in pursuit of our growth.

You have knowledge of Campaign Management Tools and Analytics Tools (eg. MixPanel, Google Analytics, HubSpot).
You're a true team player
Start-ups take a village! You are a key player when working with a team.

You love that marketing is a deeply cross-functional role and feel energized by collaborating with product, sales, community, and member success (among others) to achieve meaningful goals.
Why Work with Us?
We are a company dedicated to empowering professionals to live meaningful careers. That starts with our culture at Mento.We work hard to foster a workplace built around trust, respect, collaboration, and fun. We believe that feeling comfortable at work is critical to creativity and productivity. We are a highly collaborative, fast-moving work-environment where every team member plays a critical role in our shared success.
We are determined and passionate, and deeply care about our work. We also value flexibility, and work-life balance. As long as you are getting your work done and are accountable to your teammates, we don't care when, where, or how you work. Recharging and having a full life outside of work is critical to achieving our success.
Benefits include:
We care deeply about ensuring we not only work well, but that we live well, too. Our benefits are designed to foster growth, flexibility, and autonomy. There are lots of opportunities for growth 🚀

✈️ Fully Remote
💰 Competitive salary and equity
🏥 Medical, dental, vision, and 401k
🌴 Unlimited vacation
🌴 Company and Team Offsites
💻 Laptop and home office stipend
🌴 Generous parental leave
👥 A Mento coaching membership
We are proud to foster a workplace free from discrimination. Research shows that candidates from unrepresented backgrounds may not apply to jobs unless they meet 100% of the job requirements. We strongly believe that diversity of experience, perspectives, and background will lead to a better environment for our employees and a better product for our users. We encourage you to apply even if you do not meet all the requirements.
The base salary range for this position is between $130-160K. Compensation within this range will depend upon the candidate's skills, experience, qualifications, and level of impact in the role.