Account Executive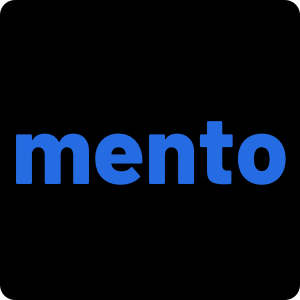 Mento
Sales & Business Development
Remote
Posted on Tuesday, November 22, 2022
About Mento
Mento is a career technology company. We're on a mission to provide people access to the best career advice in the world, and empower them take action on it. In a world where jobs and careers are rapidly changing, we're equipping people to build and maintain meaningful careers that actually work for them. We are on a mission to make caring for ourselves in our work and our careers not only essential but celebrated through coaching, community, and a digital platform.
We strive to create a fun, conscientiousness, collaborative, and supportive work environment, and are looking for several team members to join us! We are a remote-first company based in the US and Europe with $8M raised from leading VCs and angel investors.
About The Role
We are expanding our sales team as we continue to scale our go-to-market. You will be joining Mento at an exciting inflection point: a seed-stage company that has started to meaningfully validate product-market-fit and is scaling towards a Series A fundraise.
You will report directly to our Co-CEO/Co-Founder in a very autonomous, high-trust environment with real upside and room for growth. You will be responsible for actively contributing to our sales strategy, establishing our sales org culture, and driving top line revenue.
As an Account Executive, you will:
Drive Revenue: leverage our existing sales playbook and distribution channels to close new customers.
Generate Pipeline: we have some outsourced and in house pipe gen resources at Mento, however you will also be responsible for prospecting and building out your book of business.
Actively contribute to our go-to-market strategy: our ICP, pitch, and distribution channels have begun to show traction but still have a lot of room for improvement. You will a crucial role in continuing to iterate our sales motion to optimize for results.
Collaborate with Customers: work with our customers and our member success team to ensure an incredible experience and grow accounts.
Cross-functional work: share customer insights and requests back to our team to help shape our product to delight our customers.
Define how we work: we are a small scrappy sales team. Be a core contributor in defining our processes, how we work, and our sales culture as we scale.
Think outside the box: get creative! Test new sales techniques, explore new distribution channels, experiment with new practices.
Who We're Looking For
The ideal candidate cares about people and providing others the tools they need to thrive in their careers. They work with empathy, are accountable to their teammates, and are willing to roll up their sleeves to get the job done.
3+ years of sales experience at early stage (series seed - series B) startup environments.
You have experience as both an SDR and as an AE at some point in your career.
You have experience working within a modern Sales tech stack. Our main tools are Hubspot, Apollo, Notion and Slack.
You are passionate about the value of career coaching and mentorship. You believe in Mento's product and mission.
You are competitive. You love winning deals and the thrill of the sales process.
You are a strong communicator — when working with internal and external parties, you are able to clearly articulate problems, constraints, rules, and timelines.
You are comfortable working in a fast-paced, unstructured, startup environment.
You have a strong work ethic, and a high degree of conscientiousness, but you also don't take things too seriously and understand the importance of work-life balance.
We are proud to foster a workplace free from discrimination. We strongly believe that diversity of experience, perspectives, and background will lead to a better environment for our employees and a better product for our users. We truly don't care about your credentials! If you're passionate about helping more people access sustainable, better paid careers, we want to hear from you.